Things that are not good male acne treatment
Male acne treatment for male acne is the same as for female acne. Keep skin clean and clean by removing dirt and sebum. And to avoid oily meals and improve your skin's ability to regenerate in a regular life.
MALE ACNE TREATMENT 
However, the facial cleanser used by men is less effective than the one used by women. Women's facial cleanser has a weak acidity, and at the same time has a low cleaning ability.
In addition, many men often wash their faces scrubbingly without washing with foam. It damages the skin and causes inflammation.
 Shaving may also hurt the skin. If bacteria enter these wounds, acne will form. And shaving and scrubbing not only removes excess oil but also removes the necessary amount of oil, resulting in dry skin.
To protect your skin from dryness, use a lotion for men. Even if you have acne, you need water. Be sure to apply lotion gently to prevent it.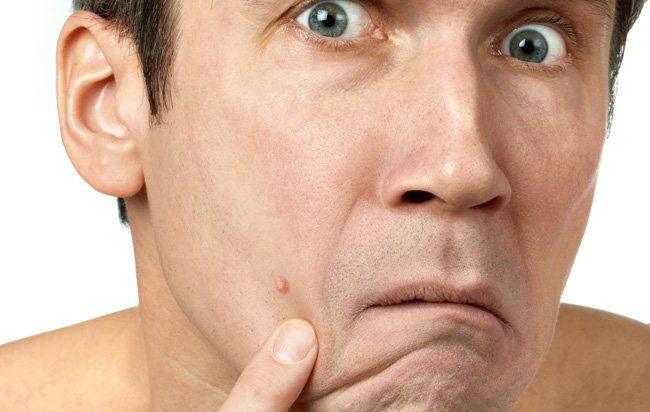 Now, you might also use dermatologically prescribed steroids to treat acne. However, the drug should be used in an appropriate amount under the guidance of a doctor. Since it is troublesome, self-judgment of not applying or over applying even if it is effective can result in long-term use.
 Because it has an immediate effect, it is easy to be alert, so be sure to use it as directed by your doctor. It's similar to scrubbing, but using greasy paper to remove too much sebum is counterproductive. Sebum is weakly acidic and plays a role in protecting the skin from various bacteria.
 If you take too much, your skin will feel abnormal and will even secrete sebum. Excessive sebum can clog pores, resulting in acne. But it can be uncomfortable. At that time, absorb the fat with a tissue.
READ ALSO : Brighter Smile for a Brighter You
 To begin with, acne begins with the secretion of sebum by the secretion of male hormones. Male hormones have the effect of making a man more masculine, but due to such harmful effects, it is easy for men to get acne.
 Men feel less conscious of acne than women. As long as the skin is clean, women and men will have a good impression. Let's cure with a little effort rather than letting it worse.
Types of acne and their remedies
 At the center of acne is keratin, which is a solidified layer of keratin and oxidized sebum, or comedo. This comedo prevents pores and causes acne. There are various types of acne.
 Early acne is black acne. Each time it gets worse, it's called white or red acne. Black acne is a state in which the tip of comedo has turned black. This is often called the fat nose or around it, and is scattered around the nose, so it is called the strawberry nose.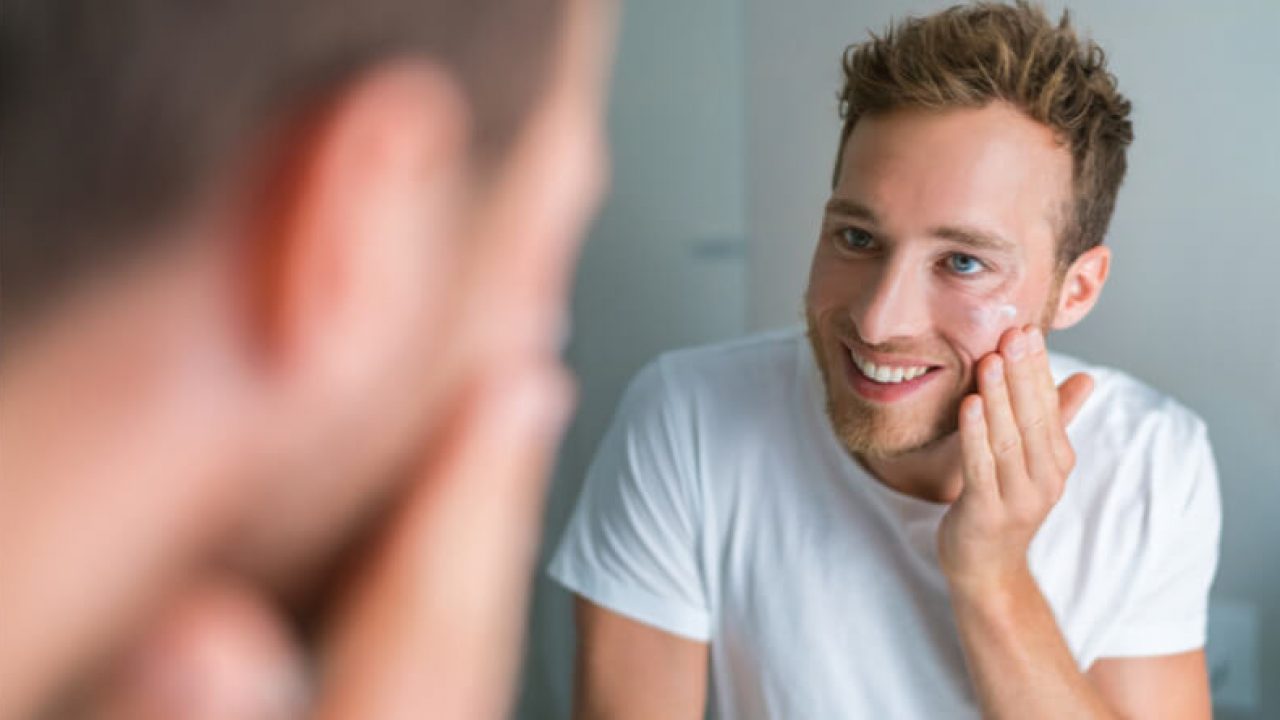 The cause of black acne is due to excessive secretion of sebum. Therefore, it is necessary to review the content of the diet and get enough sleep to prevent excessive secretion of sebum. Stress also causes hormonal imbalance and causes acne.
 For the treatment of black acne, try to change your lifestyle and relieve stress so that you can feel comfortable physically and mentally.
 Since white acne has clogged pores, there is no inflammation, but the pores are raised.
The color is cream with black acne exacerbated. Do not crush it with your nails, as it will make it worse.
 The cause of white pimples is the fact that the skin has been damaged by a greasy diet or improper face washing.
In addition, progesterone is active before menstruation, resulting in increased secretion of sebum.
White acne can be prevented from deteriorating by reviewing their lifestyle as with black acne.
 Also, using over-the-counter drugs seems to cure quickly. However, while acne care cosmetics are effective at preventing, they are less effective at treating acne.
 Let's try to cure acne by the stage of white acne before it becomes red acne. This is because red pimples that have been aggravated by fungi and irritation take a long time to heal and are likely to leave marks. Red acne is an aggravation of white acne.
 If you have red pimples, it will be difficult and painful to try to hide with makeup.
Let's see a dermatologist and get treatment. If left unchecked, the back of the skin will be damaged, causing spots.
 To prevent acne, it is necessary to review your lifestyle and make efforts to keep your skin clean. If you have an acne, do not give it a stimulus to remove it, and treat it immediately by using medicine.
Benefits of acne treating in a hospital
Don't you think it's exaggerating to go to the hospital because of acne? Depending on the symptoms of acne, early treatment in the hospital will result in faster healing and a better healing without leaving any marks.
Erase acne scars in cosmetic surgery dermatology.
 Peeling is recommended if you want to choose the quickest and most effective way to treat acne first. Chemical peeling is a method of applying a drug to the skin and peeling off the skin to promote regeneration of the skin. The effect depends on the symptoms, the drug used, and the skin quality of the individual.
 Do not discontinue treatment because it may not be immediately effective. It takes about a month to regenerate the skin, so we will patiently treat it.
 If you use laser treatment together, the cost will be higher, but you can treat it neatly and quickly. These apply to the medical profession, so they can only be performed by a dermatologist or a doctor with similar skills and knowledge.
 On the other hand, there seems to be soap that has the effect of peeling. It's more expensive than regular soap, but daily use not only relieves acne but also prevents spots.
 You can also easily start at home without spending time and money going to clinics. However, it is necessary to check in advance because peeling in medical practice and peeling with soap etc. may worsen sensitive skin.
 In addition, there is a treatment method by injecting hyaluron or collagen. This is a treatment that is applied to uneven acne scars and makes the unevenness less noticeable by raising the skin.
 The medicine to be prescribed depends on the symptoms. To treat acne suppuration, kill the fungus with an antibiotic. Taking vitamins B2 and B6 has the effect of suppressing the occurrence of acne.
 If you go to the hospital like this, you will be treated according to the most appropriate method for that condition. Above all, it is good for the doctor's professional medical examination to heal quickly without leaving acne scars. Treat yourself before the symptoms worsen, even if you don't think you have acne.